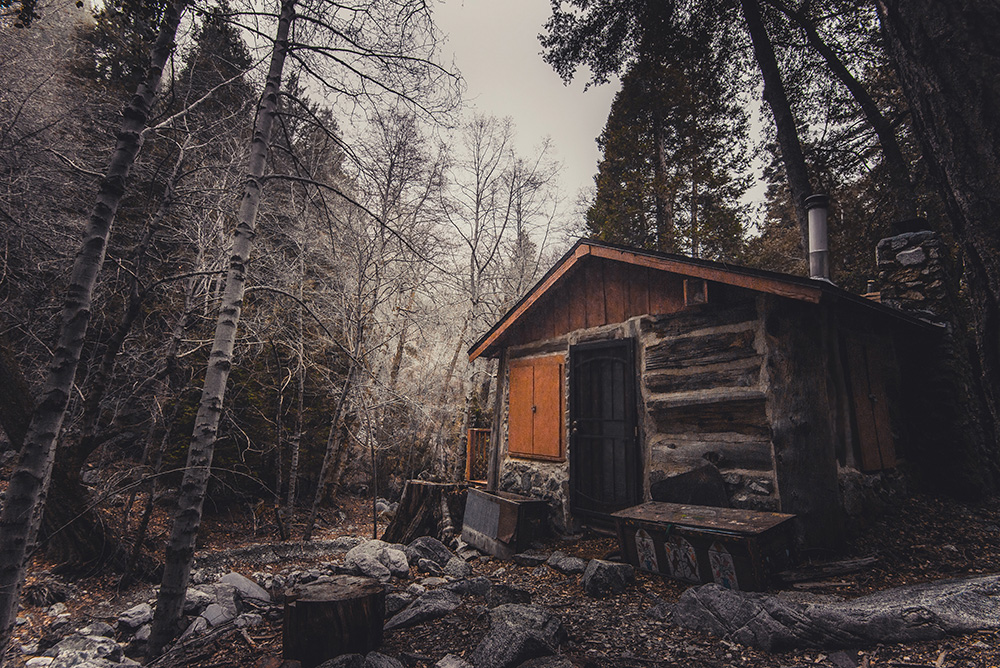 Let's talk about every baby boomer's dream—or nightmare: downsizing. Statistics Canada predicts nearly one in four Canadians will over 65 by 2031. Think about it, people! That's a scary number. And if you're reading this, you may already be there!
I always knew 1819 Lorraine Avenue would not be our last house. We bought it under the gun 13 years ago, having had to sell 471 Athlone Avenue in Westboro partly because of a changing financial situation but also because the house didn't have a good space for the impending avalanche of  teenagers.
Lorraine Avenue fit our budget and kept us within the city limits. It had the three bedrooms we wanted and a basement rec room to herd a gaggle of boys into. It needed work and we had a bit of cash from the sale of Athlone to use. Most of all, though, it was in the Canterbury High School catchment area for Fionn. It proved to be an excellent choice.
I've become attached to the neighborhood now. It's not the yuppified Glebe, Westboro, or Old Ottawa South where I feel we really belong, but can't afford. (Does that mean we're not yuppies? Wait! We're definitely not young anymore… I guess that takes care of that. Damn, when did that happen?)
But it has a lot going for it, so much so that we would like to stay here. Walking distance to groceries, drugstore, barber, a gym and fast food joints to hit when we don't feel like cooking (which is, like, always). Close to a major hospital. Close to regular shopping. Close to the Queensway.
It's easy to get anywhere from here, really. Close to a number of good friends we don't want to leave (not mentioning any names here Mary, MerryLee, Linda, Marina, and of course the best neighbours in the world, S and D.)  And, it's close to Old Ottawa South and the Glebe.
So, about downsizing now. It's complicated. I have been told I overthink things. But can you really overthink your next move, which could be it for another 20 years or so, if we're lucky? (You never know when God might need to call another halo up there, right? Insert smiley face here).
If I am overthinking it, I'm doing a good job:
No, we don't want a bungalow. That would mean another single-family dwelling. I already have one of those and am having trouble maintaining it, part of the reason for a downsizing exercise.
No, we don't want a condo. That involves quarreling condo boards and uncontrollable condo fees. I don't really like being off the ground floor or boxed in by other people. Space! I need space!
No, we don't want to rent. Owning property has been the only thing that's saved our financial asses, and I'm not prepared to give that up. Not to mention that if I'm going to be paying as much rent as a mortgage, which is likely, it might as well be accruing into my own equity.
No, a townhouse isn't going to work because we need to assume at some point one or both of us will not be able to manage stairs.
So that narrow the options. Are you feeling my squeeze? And you know what's really ironic? We left a small house in the Glebe to upsize to one in Westboro so we could have space for a new baby and accommodate Doug's at-the-time teenagers. We bypassed a lovely option in Hintonburg because it really didn't have a yard. Now we're in Alta Vista where we have a yard that I don't want anymore! All in 24 years that flew by while no-one was watching!
The solution to our little predicament? A bungalow townhouse! Perfect! Except they aren't very common and if they are, they're out in 'burbs like Stittsville. I'm currently 15 minutes from work and have to work for another four years. I can be up, showered, dressed and in front of my computer with a coffee in 30 minutes, in a pinch. I don't want to commute.
What to do? Well, continue to get the house ready for sale (sure wish I had started that little task a few years earlier.) Continue to overthink. (I like to be thorough.) Continue to drive my husband nuts with changing my mind about our options every second second (I ain't carrying this alone. He has to feel the pain too!).
But in the end, the universe will take care of it. It always does.