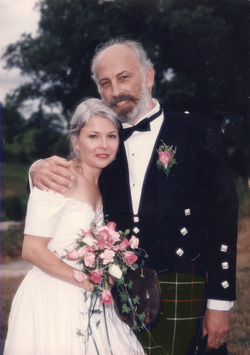 I blinked.
And 21 years went by from the day we said, "I do."
During that time:
I laughed.
 I cried.
I loved.
I hated.
I smiled.
I frowned.
I kissed.
I touched.
I didn't touch.
I looked.
I saw.
I didn't see.
I felt.
I didn't feel.
I regretted.
I rejoiced.
I explained.
I was silent.
I pleaded.
I accepted.
I hugged.
I pushed away.
​I drew near.
I melted.
I froze.
I ran away.
I stayed.
And so did you.
My rock. My hero.
My warrior maintaining his picket.
How could I have possibly asked for a better man?